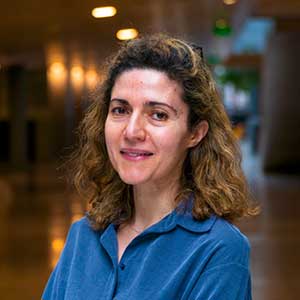 Hajer Kefi est professeure de management des systèmes d'information et de marketing digital à l'EMLV Ecole de Management Léonard de Vinci et professeure invitée à la National University of Singapore.
Ses travaux de recherche récents portent sur l'analytique des médias sociaux, le bouche à oreille électronique (EWOM) et le marketing d'influence, l'éthique et la technologie, la transformation digitale des organisations et des institutions d'héritage culturel et les effets négatifs des usages digitaux (technostress, surcharge informationnelle, addiction) Elle a soutenu un Doctorat en sciences de gestion à l'Université Paris Dauphine et a obtenu une Habilitation à Diriger des Recherches (HDR) à l'Université Paris-Sud.
Hajer KEFI a également reçu le Prix Robert Riex/FNEGE de la meilleure thèse en management des systèmes d'information en France en 2002.
Elle est l'auteure ou la co-auteure de plusieurs ouvrages et articles scientifiques parus notamment dans les revues Journal of Business Research, Journal of Strategic Information Systems, Systèmes d'Information et Management, Information Technology & People et International Journal of Information Management.