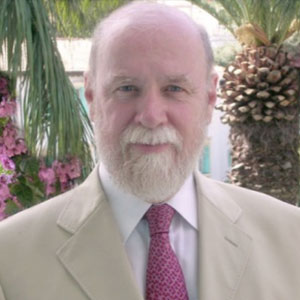 Professor Bouchard has over 40 years of teaching and academic research experience. He is an international expert and consultant in Environmental Management, Environmental Assessment of Projects, Plans, Programmes and Policies and Sustainable Development, including Environmental Governance of Financial Institutions and Corporate Social Responsibility. From 2000 to 2004, Mr. Bouchard served as Director of the Francophone Secretariat of the International Association for Impact Assessment, an INGO working in the Francophonie.
He has edited or co-edited some 30 monographs on acid rain, toxic substances, the effects of hydroelectric developments, environmental assessments, mining and sustainable development, and others. Dr. Bouchard has worked regularly with the World Bank, the United Nations, and the International Finance Corporation in some 40 developing and emerging countries.
He participated in the Post-Conflict Environmental Assessment in the Democratic Republic of Congo, and was particularly interested in the environmental management strategies of extractive industries in Katanga. From 2004 to 2008, Dr Bouchard resided mainly in Tunisia, first joining the Centre for Environmental Technologies (CITET) as part of the World Bank's METAP programme. There, he participated in the training of auditors in the framework of the Energy Efficiency in Industrial Environments Programme.
Afterwards, he continued his work in Tunisia, at the University of Tunis El Manar, the Ministry of Environment and Sustainable Development, and the African Development Bank. He is also a member and former Rapporteur of the Strategic Orientation Committee of the Sahara and Sahel Observatory.
He has worked as a scientific advisor to the Government of Quebec in the context of Strategic Environmental Assessments on the exploration and exploitation of hydrocarbons. He is currently a member of the Canadian Advisory Committee on the Environmental Assessment of Free Trade Agreements.