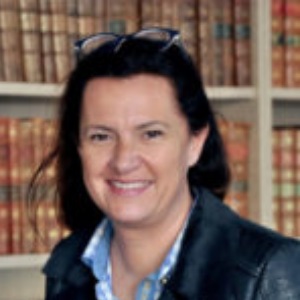 Marie-Christine Chalus-Sauvannet is a professor at iaelyon School of Management (University of Lyon 3 – France) where she is the head of the "Strategy-Operation-Decision" research and teaching unit. She is also responsible for the Master 1 programme in International Management.
She is the founder and coordinator of the CREATE.Lyon applied research community in 'entrepreneurial ecosystems' of the Lyon Management Research Center (Magellan). Her research work in France and abroad focuses on entrepreneurship (business angels, performance of start-ups, business transfer, profiles of entrepreneurs / buyers) but also on strategic intelligence for proactive strategies.
Her academic career has been enriched by many years of professional experience in the private sector as an entrepreneur, marketing director and strategy consultant. She is President of the Société d' Economie Politique et Sociale de Lyon (SEPL), founded in 1866. The SEPL, a partner of IAE Lyon, has a strong vocation of research and analysis, of the economic and social world, prospective, with the aim of contributing to the reflection of the actors of the metropolis of Lyon, and to the development of the companies and organizations of its territory.