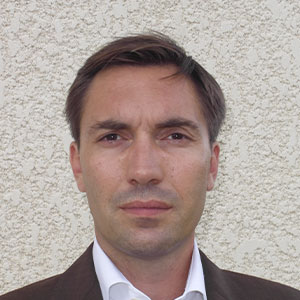 Vincent Chauvet is Professor of Strategic Management at the University of Toulon and Director of CERGAM Toulon, the Management Sciences laboratory, since 2016. He was Associate Professor and Director of the Management Department at the Ecole Polytech d'Annecy Chambéry.
He has a PhD in Management Sciences from the University of Aix-Marseille (IAE) and a Master of Science from the Nice Sophia-Antipolis Business School, SKEMA. He teaches Strategic Management, Innovation Management, Organizational Theory and is specialized in "serious games" to students at Master, MBA and continuing education levels. He has recently developed a teaching programme around a game entitled "Experiencing Innovation".
In the field of strategy, his research focuses on the management of innovation by mobilizing absorption capacity and the social network approach. More recently, he is also interested in alternative models of business organization.
He is a visiting professor at the Centre Franco- Vietnamien de Gestion (CFVG) in Ho Chi Minh City and at the Academy of Finance in Hanoi.
He is a member of several international scientific associations such as the Academy of Management, the European Group for Organizational Studies, the European Academy of Management and the International Association for Strategic Management. He is a reviewer for several scientific journals such as "The Journal of Business Venturing", "The European Management Journal", "M@n@gement", "Management International" and the "Revue Française de Gestion".