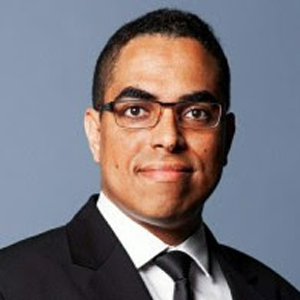 Christophe Elie-Dit-Cosaque est Professeur des Universités en sciences de gestion à l'Université des Antilles, Campus de Schoelcher (Martinique).
Avant de rejoindre l'université des Antilles, il a été Maître de conférences à l'Université Paris Dauphine-PSL (2009-2013), Professeur des Universités à l'Université de Lorraine (2013-2016), puis Professeur des Universités et Vice-président en charge des affaires internationales à l'Université Paris Dauphine-PSL (2016 à 2020). Titulaire d'un Doctorat en Sciences de gestion de l'Université Paris Dauphine et d'un Ph.D en Systèmes d'Information de Georgia State University (USA), ses thèmes de recherche portent principalement sur l'adaptation des utilisateurs aux systèmes d'information (SI), l'adoption de technologies émergentes par les organisations et les individus, et l'analyse d'aspects sociaux et humains lors de l'implémentation des SI dans les organisations.
Ses travaux apparaissent notamment dans le Journal of Management Information Systems, l'European Journal of Information Systems, la revue Management et avenir, la revue Réalités industrielles (Annales des Mines) et sont présentés lors de rencontres académiques françaises et internationales des disciplines du management et des SI, comme l'International Conference on Information Systems (ICIS), l'American Conference on Information Systems (AMCIS), l'Academy of Management Annual Meetings (AOM), et la Conférence de l'Association Information et Management (AIM).