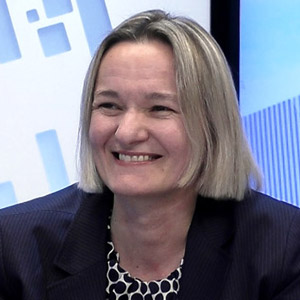 Ulrike Mayrhofer est Professeur des Universités en Sciences de Gestion à l'IAE Nice, Université Côte d'Azur, où elle est Directeur des études de l'Executive MBA (Master of Business Administration) et membre de l'axe « Marketing digital & international business » du GRM (Groupe de Recherche en Management).
Ses domaines d'enseignement et de recherche sont le management international et interculturel, la stratégie d'entreprise et le marketing. Ulrike Mayrhofer a publié de nombreux ouvrages (dont Management interculturel. Comprendre et gérer la diversité culturelle, Vuibert, 2017 ; Les Grands Auteurs en Management International, Editions Management & Société, 2014), chapitres d'ouvrage et articles dans des revues scientifiques et professionnelles. Auteur d'études de cas pédagogiques, elle a remporté plusieurs fois les Prix « Top Auteur » et « Top Cas » de la CCMP (Centrale de Cas et de Médias Pédagogiques).
Elle est Rédacteur en Chef Adjoint de la revue Management International, Senior Editor de l'European Journal of International Management, membre du Board (représentant France) de l'EIBA (European International Business Academy) et Présidente d'honneur du réseau Atlas AFMI (Association Francophone de Management International).