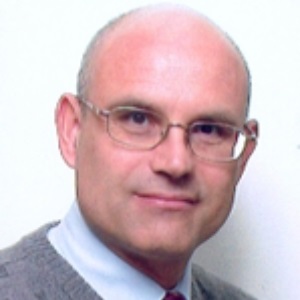 Professeur émérite, titulaire de la chaire « Développement des Systèmes d'Organisation » du Conservatoire National des Arts et Métiers (Paris). Normalien, agrégé des Techniques Economiques de Gestion, docteur ès Sciences Economiques de l'Université de Paris-Sorbonne et Docteur Honoris Causa de l'Université de Galati (Roumanie), il est l'auteur de nombreux articles scientifiques.
Ses travaux de recherche portent principalement sur les rapports entre philosophie et organisation.
Il a publié des ouvrages dont les derniers sont les suivants : Gouvernance et privatisation, PUF, Paris, 2007, collection « la politique éclatée », Management et qualité : une approche critique, Economica, Paris, 2008, Filosofia e organizaçoes, Cencage Learning, Sao Paulo, Brésil, 2008, La « société du risque » – analyse et critique, Economica, Paris, 2009 (en coll.), Management de la connaissance, Economica, Paris, 2011, Contrôle de gestion, 4° édition, Dunod, Paris, 2013 (en coll.), Epistémologie des sciences de gestion, Vuibert, Paris, 2013 (en coll.), Moment libéral et entreprise (la fin d'un dogme), collection « essai », 2013, L'organisation de la transgression, L'Harmattan, 2014 (en collaboration avec Sonny Perseil), Contrat psychologique et organisations – Comprendre les accords écrits et non écrits, Pearson France, Paris, 2014, (en collaboration avec Denise Rousseau & Pascale de Rozario & Rémi Jardat), Faire l'économie de la dénonciation, L'Harmattan, collection « perspectives organisationnelles », Paris, 2015 (en collaboration avec S. Perseil). Il est également Trésorier de l'IFSAM (International Federation of Scholarly Associations of Management).
Il est éditeur de la revue Society and Business Review (Emerald Publishing).